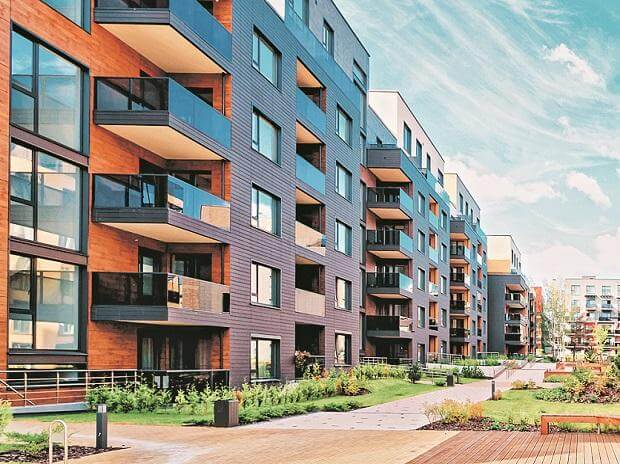 House prices grew by the biggest monthly margin in June since 2007, new figures show.
The Rightmove survey – which calculates on the basis of asking prices rather than actual selling price – reported a 0.7% jump between June 13 and July 10. This will have been accelerated by buying trying to benefit from the higher Stamp Duty holiday rate benefits. Since July 1 the tax-free figure now sits at £250 (rather than £500) until the end of September.
Asking prices 'up' 6.7% over last six months
The property asking price figure has actually increased by 6.7% within the past six months on the Rightmove portal. Government figures from the Office of National Statistics based on completed transactions, showed house prices had risen by 10% between May 2020 and the same period this year. That brought the cost of the average UK home to £255,000 (a jump of £23,000 within a year).
The most popular type of home has been terraced houses. In Wales, these rose in price by 15.2% and in England by 11.2%. Detached homes were the next most popular property in Wales and England, with price rises of 14% and 11% respectively.
North West property is biggest winner
Of course, the prices haven't been across the board. Prices went up most in the North West (15%). London house valuations have suffered most, with the lowest annual increase of 5.2%). The main reason for this is the pandemic incentivizing more people to move to more rural areas.
But a shortage of supply is also to blame for escalating house prices, say the Royal Institution of Chartered Surveyors (RICS). And they think this will continue to send prices soaring upwards over the next 12 months.
As far as moving out of cities is concerned though, some of the biggest winners when it comes to house prices have been villages and small commuter towns outside the capital.
Property 'earning' more than the average annual salary
In Hastings, Sussex, for instance they have increased so much that 62% of properties there increased more than the average salary this year, according to property portal Zoopla. In the South West, nearly one third of all homes have risen in value more than the house owner earns in a year. In the South East the figure is 28%.
In fact, the Zoopla study shows that one fifth of property in the UK earns more than the average salary (of £30,500).
Mortgage rates become more competitive
As a result, mortgage interest rates have gone down recently. Two high street lenders – TSB and Halifax – are offering two-year fixed interest rate deals of less than 1%. These do however, come with big deposit demands of 40%.
Both 0.94% fixed rate deals have fees of just under £1000 and are only available for those looking to re-mortgage and those with equity have to pay higher rates.
Mortgage brokers admit the deals are good but that there are better ones on the table – especially those at higher rates but with no fee.