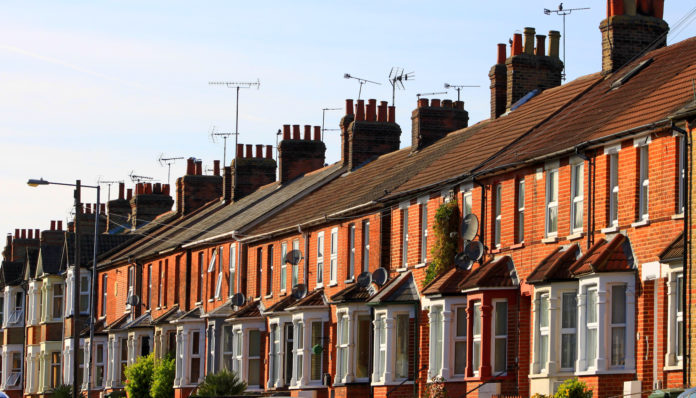 By the end of the year, one in 16 private households will have moved home – that's how busy the UK housing market has been in 2021.
It's the busiest, in fact, for 14 years, according to Zoopla. But then, never before has there been such an influence on home-working, thanks to the pandemic. For those who like statistics, analysts predict reckon this year's frenetically-paced housing market will have recorded 1.5 million housing completions by December 31.
The property portal also calculated annual house price rises at 6.9% in November, with the average property having gained £15,000 in value over the course of the year. Nationwide's Housing Index put growth even higher – at 10% annually (that was an increase on October's 9.9%). The high street lender records the cost of the average UK property at £252,687.
Sales slumped by more than half in October
The November increase in property values is despite the fact sales plummeted to half that of the previous month in October (52% less, according to official HMRC figures) as people rushed to complete transactions prior to the Stamp Duty deadline.
In fact, Bank of England figures show mortgage approvals were the lowest in October since July 2020.
And, with interest rates expected to rise next month, will sales start to dry up and prices stabilize? Tom Bill, head of UK residential research at the Knight Frank believes so.
"Gravity-defying price growth is the result of low interest rates and tight supply, which are both things we expect to reverse next year, putting downwards pressure on prices," he said.
Rival property portal Rightmove predict 2022 will see a 5% rise in asking prices, increasing the cost of the average property by £17,000. But it will be nothing like this year's turbo rise.
Head northwards for bigger price increases
Property in some areas will fare better than others. Right now, Yorkshire & the Humber, Scotland, the south west and the West Midlands are the hot spots for buyers.
Central London properties picking up
London has been slow this year, with more buyers moving out rather than in to the capital. As a result, house prices have risen by an average of around just 2%. And that doesn't look to be getting any better over the next couple of years either, with growth expected to be between just 1% and 1.5% annually.
Only luxury properties in Central London are expected to do well next year as more international buyers appear in the capital now that the lifting of lockdown has made travel easier for more areas.
A flourishing private rental sector
And what of the private rental sector? With demand continuing to outstrip supply – especially when it comes to high-quality rental property – there is only one way that prices can go – and that's up, of course. As a result, the Build to Rent sector, together with Purpose Built Student Accommodation (PBSA) are both proving extremely popular with investors. Lloyds bank and John Lewis are just two of the high street names having declared an interest in becoming large-scale landlords in the past year.